IMS ("It Makes Sense") Supplements, Inc. is committed to offering you superior product choices that offer a clear advantage over other products. Although this product is a 2009 Vitamin Award Winner, we actually purchased a supply of this product and gave it to individuals that suffer with actual pain. We periodically checked back with them to learn about their results. As a result of their feedback:
IMS Supplements, Inc. is proud to offer: Curamin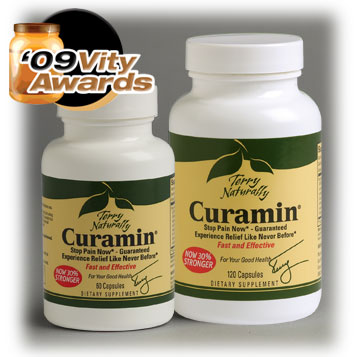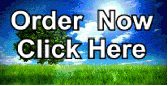 Unfortunately many pain relief products come with side effects and adverse events that could be bad for your health or put you at risk. Maybe it's time to try a natural product.
Curamin is an all natural dietary supplement.
Curamin's all natural ingredients include: Curcumin, curcuminoids, dl phenylananine, Boswellia and Nattokinase.
It is now clear that many health concerns are related by the presence of inflammation. If you relieve inflammation you can relieve pain. Researchers have discovered an all natural combination of ingredients that will support the body's healthy inflammation response.
Common herbs Turmeric and Boswellia have been known for years to support healthy inflammation response. Curcumin is the active ingredient in Turmeric. Researchers have isolated a factor known as a curcuminoid in curcumin which is approximately 100 times as potent as regular Curcumin in the support of healthy inflammation response, when combined with DLPA (dl Phenylananine) and Boswellia.
You will experience one of the most effective, powerful and natural anti-inflammatory product you have ever used. In the health food industry, Curcumin needs little introduction. There are hundreds of excellent studies that explain the wonders of this herb. A well known research team has isolated a curcuminoid that is the best COX2 inhibitor and can be used without risk of side effects. Curcuminoids are tiny sub-particles which make up Curcumin. Researchers have selected a very specific curcuminoid and then concentrated it 100 times and combined it with regular Curcumin for a very powerful anti-inflammatory effect.
Boswellia is also a well known herb which has very powerful anti-inflammatory properties.
DLPA is a common amino acid which has the ability to increase serotonin levels in the brain.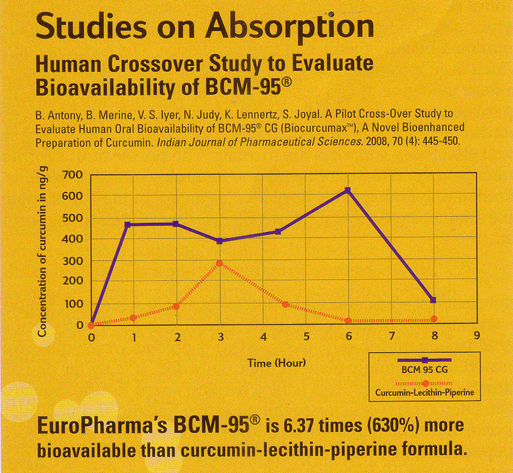 Maybe it's time to reconsider what you choose to relieve pain. Please click on the link below to learn more.


To request a free sample of Curamin click below. Note your sample will be sent directly from the manufacturer.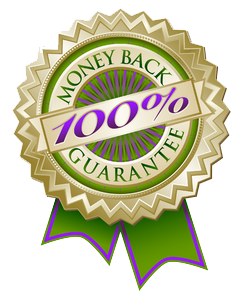 We at IMS Supplements, Inc. realize that no product works 100% of the time for every individual that takes it. A product cannot work if you do not take the product as directed. We will issue a refund to individuals who purchase this product in the event that it does not relieve their pain as promised. To obtain a refund of the purchase price of the product it will be necessary to return the used product and container to us. The refund will be processed for the purchase price of the product. Shipping and small refund processing fees imposed by the credit card company are not refunded.
To check prices or place an order click here!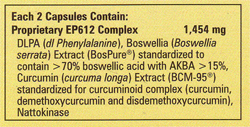 Attention: The statements made on this web site have not been evaluated by the Food and Drug Administration (FDA). The products featured are not intended to diagnose, treat, cure or prevent any disease. Any medical concerns should be directed to a qualified health consultant.